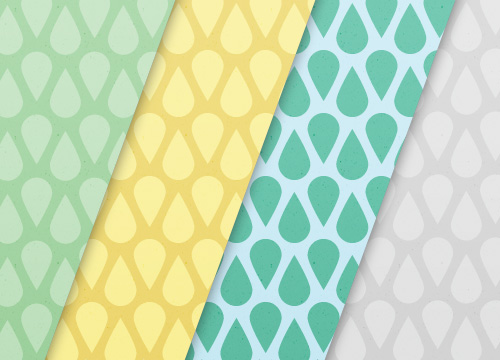 This pattern was inspired by its namesake, of course! At first look it seems organic, but it's actual very symmetrical! There is also a beautiful contrast in the actual shape of the almond – rounded and sharp on opposite ends. Here are 4 of my color picks – Pesto, Butter, Sea Salt & Raw. See a pattern? They look great in both bold & muted color contrasts. Read on for the patterns download.




Right click these patterns to save, or download all of them in one neat .ZIP (12KB).
This work is licensed under a Creative Commons Attribution-NonCommercial-ShareAlike 3.0 Unported License.