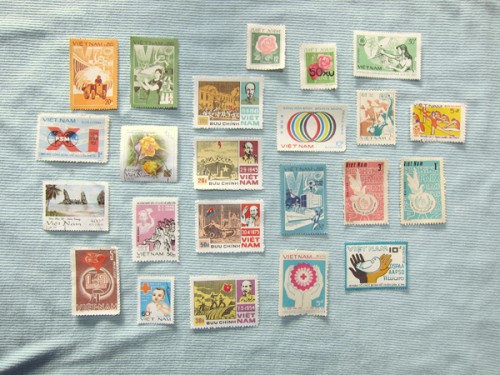 Purchased over the summer while in Ho Chi Minh city. These stamps are from 1976 to 1980′s, after North and South Vietnam merged into the Socialist Republic of Vietnam. The words bưu chính on all the stamps mean postal, this also denotes that the stamp is after the reunification. A few close ups after the jump.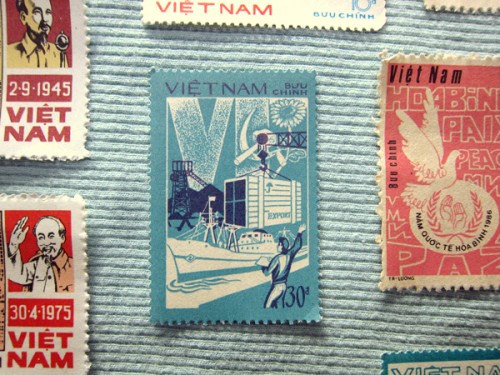 Propaganda art in Vietnam was very much influenced by Russia and China in the 50′s and 60′s. These stamps portray a more developed propaganda style unique to Vietnam.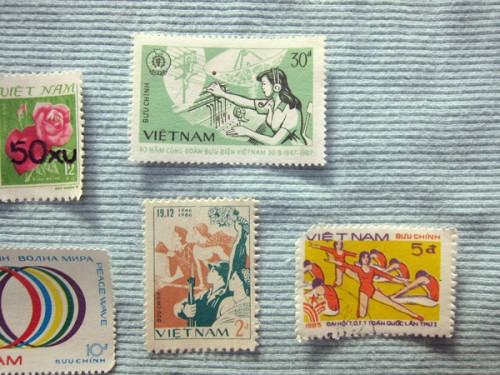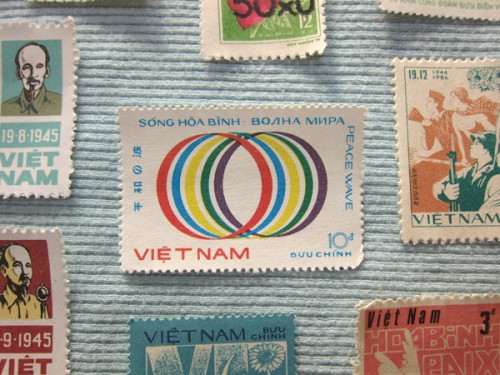 Check out Wikipedia for more on the history of stamps in Vietnam.