My road trip to Nashville, Tennessee ended with a high note – a trip to Hatch Show Print! This print shop is renowned in the print world, it is the oldest running letterpress shop in America. The front serves as a gift shop, the back as a studio and print shop. My friends and I were also very lucky to get a small private tour of the entire space by the manager, Jim Sherraden! Read on for more photos!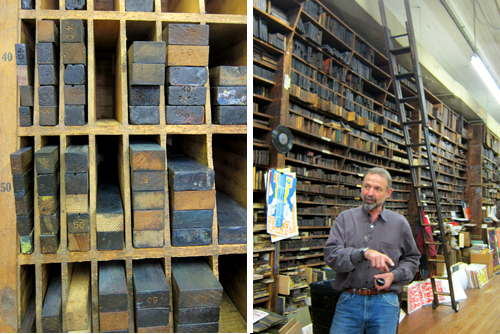 Jim started by giving us a run down on history of shop. The shop opened more than 120 years ago, and they have been at their downtown location since 1992.  They are primarily in the show poster business and have had the privilege of working with some of the most iconic stars such as Johnny Cash and Dolly Parton.
As you can see they have an extensive library of blocks and plates, all made onsite. No block is thrown out, it will most likely be reused. It does look messy, but we were assured it was an organized mess.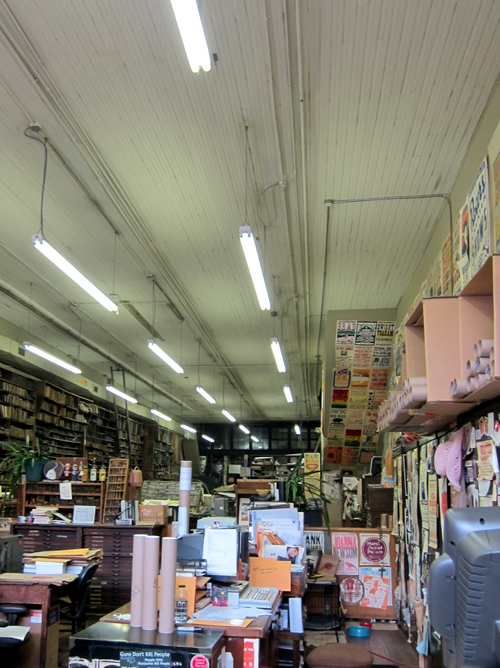 Above: view of the long, vast shop from the front.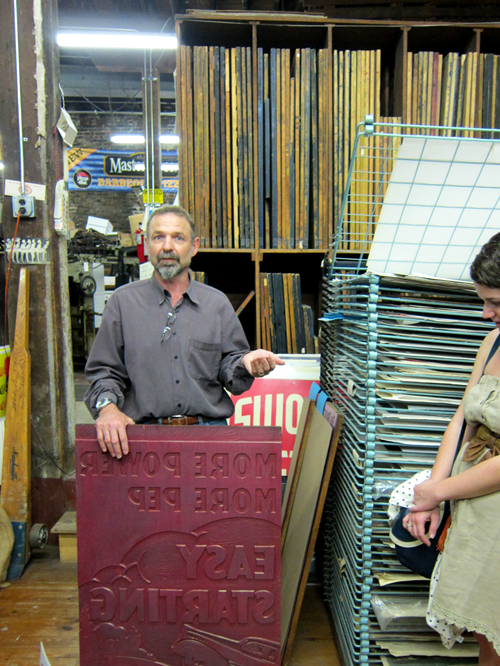 Jim holds up one of their oldest large scale plates, carved out of wood and still stained with red ink from the last run. He talked about their different styles as he showed us various current projects, including those from their internship program.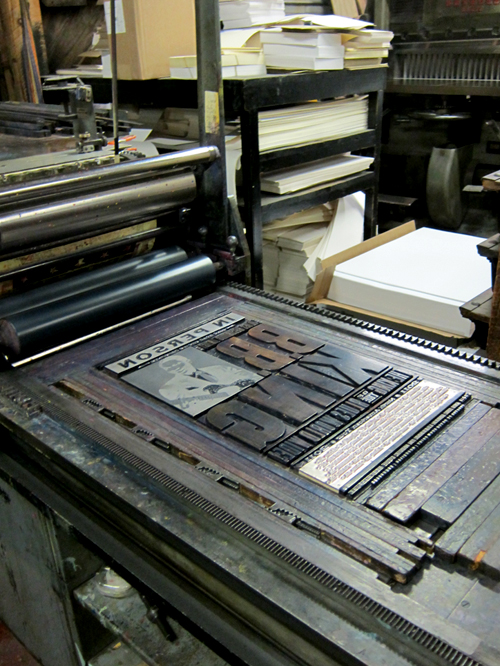 All their printing is done in house. They have so many presses, including a large scale one that prints 41″ by 30″ plates. They also have a rotary in the back to create plates from digital files.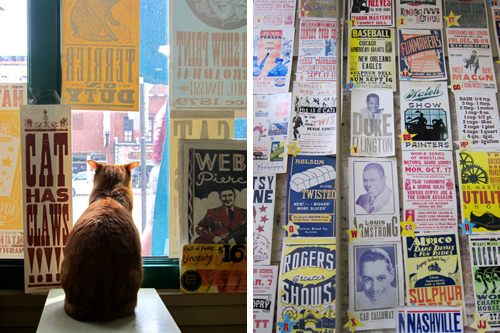 I left with some many posters!!! Such a treat! And aside from posters, Hatch Show Print also has a lot of cats wandering in the front!
Hatch Show Print – official site.