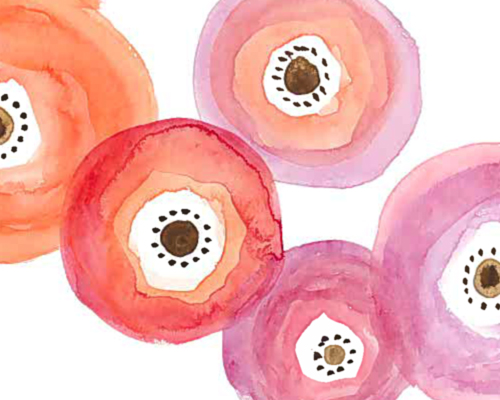 Last Sunday I was obsessively creative. I returned to a childlike state, I could not stop drawing, painting, creating — trying my best to capture everything I experience. As M said, I "broke myself down and started from a blank slate", no preconceived notions, seeing the world again for the first time. I want to share this set of watercolor paintings I created that day. They are how I see poppies – straight down into them so I can smell them. Read on for more paintings.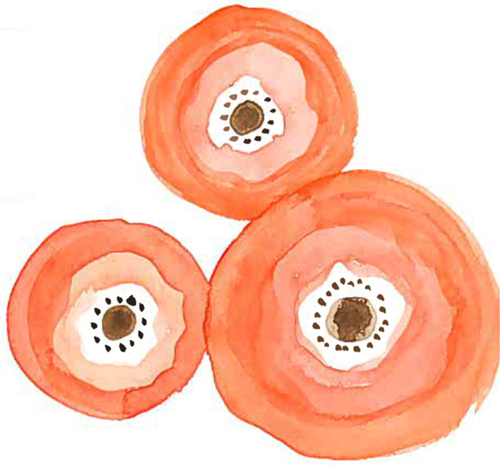 Above: Orange & Red Poppies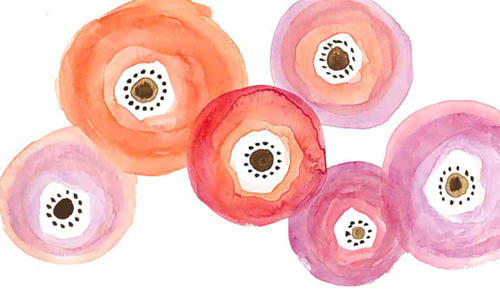 Above & below: More poppies, ranging from pink to red to orange to purple.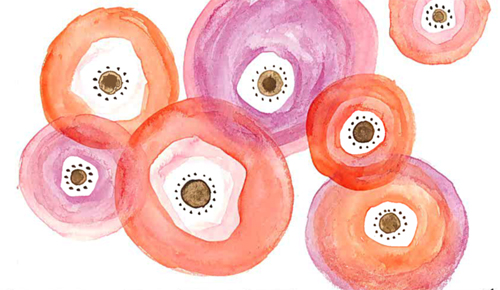 I see a future pattern evolving from this.
Lucid Poppies by Emily ! Duong is licensed under a Creative Commons Attribution-NonCommercial-NoDerivs 3.0 Unported License.
Based on a work at emilyduong.com.