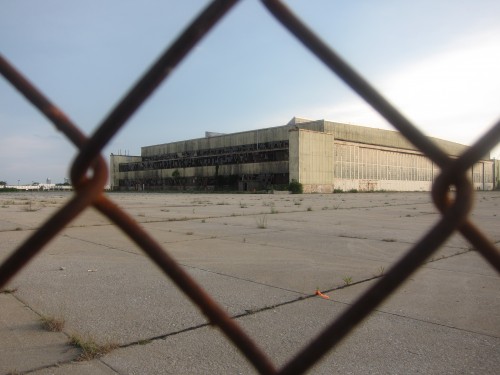 Camped a night here at Floyd Bennett Field. The full moon was covered by thick clouds, but the city lights provided enough light for some late night spelunking adventures.
Despite it being surrounded by Brooklyn, it was a very well kept campgrounds. There were only police & park staff patrolling once the park closed for non-campers. The campgrounds are equipped with fire pits, grills and tables and were well marked once you find your campground. Getting there is another adventure… the signs for the actual campgrounds are quite small.
The campgrounds are by huge open concrete fields that were once runways. They are also by the water with kayak entrance and for fishing. However, that also meant tons of mosquitoes. Mutated NYC black & white striped mosquitoes.Even with 15% DEET and constant campfire smoke, I was getting bit almost every few seconds. The next day we all looked like we had contracted chicken pox.
Nice, easy camping refuge from Manhattan. Would definitely come back here, but with more equipment to utilize all this space… i.e. bike, kayak, kite, new gear to test, potato gun, etc.